Choosing whether to attend a community college or a university is a decision that you must make when graduating from high school. While there are a lot of aspects, you should consider before taking this decision, you should weigh the pros and cons of both academic systems.
A lot of people believe that community colleges do not offer high quality education as compared to universities; however, this is no longer true. Today, the standard of education at community colleges is better than before and students attending a community college are successful in the professional world as well. Thus, it is extremely important that you understand the difference between a community college and a university to make an informed decision.
Without further ado, here are some points of difference between a community college and a university that you should understand before finalizing on one.
Admission Requirements
Admission to a community college is easier as compared to a university. There are no specific requirements for a student to be accepted into a community college. Pretty much anyone who passes high school is accepted in a community college. However, you must keep in mind that the open admission policy means that the classes and programs fill up quickly. You need to apply early to guarantee a seat for yourself. Moreover, if you are interested in joining fields like medicine, legal, etc. the community college admission policy might be different and tougher.
On the other hand, admission requirements at a university are completely different. Every university has its own set of requirements, that if you meet, you can apply. For universities that are famous and prestigious, the admission process is even more difficult. This means that even if you qualify as per the requirements, you will have to pass a test and an interview to confirm your admission.
Costs
The cost of getting into a community college is low as compared to getting admission to a university. According to U.S. News, the fee and tuition costs at a private college amount to $35,676 in the 2018-2019 academic year. This is significantly higher when compared to a public college where the fee and tuition cost for the same period was $9,716 for in-state students and $21,629 for out-of-state students.
More than fifty percent of students take student loans for completing their degree; thus, their debt rises when they plan to get into a university. On the other hand, a community college gives them the needed financial cushion that they might need in urgencies. Additionally, students opting for university must pay for additional living expense, food, etc. whereas, community college students can save on these expenses as they do not live on campus.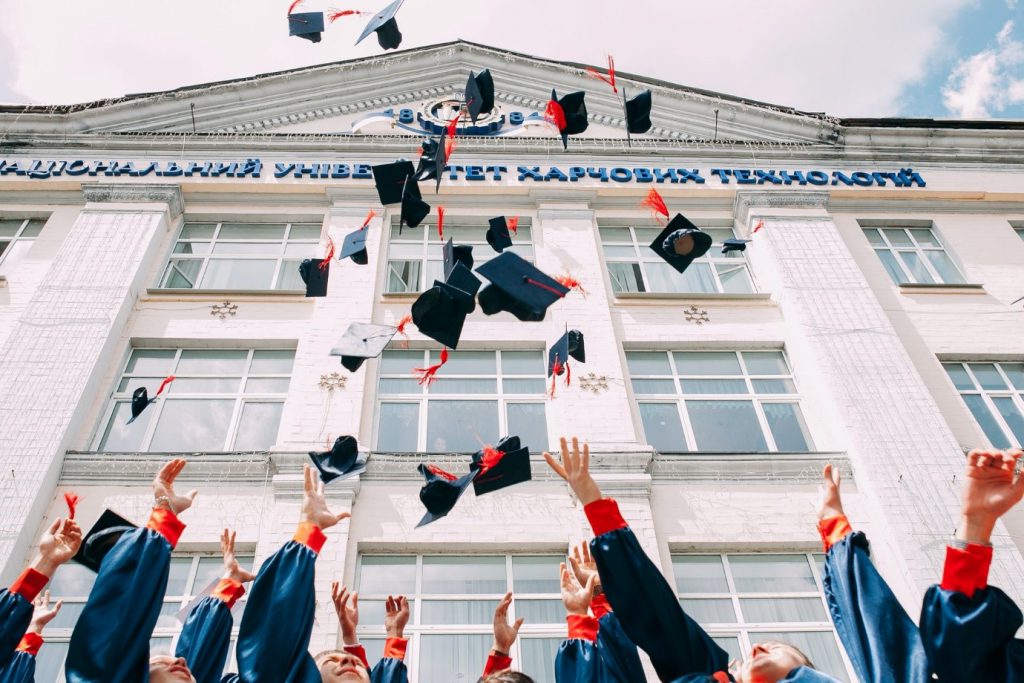 Programs Offered
Degree programs offered by community colleges and universities differ on a lot of levels. As a community college student, you can choose to enrol in an associate degree program or a professional certification program. On the other hand, as a university student, you can opt for bachelors and/or master's degree programs.
Associate degree programs are two-year programs and are often used as a pathway to a specific career. You can even opt to transfer your associate degree program to a bachelor's degree program at a university, provided you meet all the requirements. Professional certificates are short, six months to a year programs that help individuals brush up their skills or learn new ones with respect to their job.
Bachelor's degree offered at universities is four-year programs where a student pursues education in his/her own area of interest that helps them fulfil the entry-level requirements of job opportunities. A masters' degree can be obtained by completing an additional year at the university. You can choose to get your masters' degree in the same subject or even choose any other. Masters' degrees are awarded on successful completion of your thesis.
Student Life
Student life at a community college is different as compared to a university. A lot of university students live on-campus and have a different life compared to community college students. Community college students commute from home; thus, they do not enjoy the perks that university students have.
Moreover, universities have various clubs and organizations that bring together students with common interests. These societies help students build a bond between them, provide them with networking opportunities and give them a glance at the professional world as well. Various activities, events and conferences are organized under these organizations that give students a taste of the real world.
Community colleges do not have any such programs. They offer simple academic activities because a lot of students are either employed or are juggling between home and student-life. While most community college students are full-time employees, they do not have the time to engage in student events and activities; thus, the community colleges do not a similar student life as that of a university.
Flexibility
Community colleges offer a flexible schedule for classes. A lot of students are employed full-time; thus, they cannot attend classes during the day. Thus, they take advantage of the flexible class schedule offered by community colleges. They enrol themselves in evening or night programs to complete their degree or certification. This helps employed workers balance their work, home and education and provides them with a chance to learn new skills.
On the other hand, universities do not offer a flexible schedule. Classes are held during the day, at fixed timings. Thus, it becomes very difficult for the employed to keep up with the tough schedule. Some universities offer weekend classes, while a lot of them do not. Thus, keeping up with the strict class schedule offered by universities does not suit people who are working full time.
Which one should you choose?
Community colleges and universities are two complete different academic institutions that cater to different students. while community colleges are for students who cannot afford to pay high tuition fees and are working full-time, universities are for students who can pay high tuition fees and are looking to start their career with a solid academic background.
Thus, when choosing between the two, you should always dig deep into the benefits and drawbacks of both academic institutions. If you are a full-time working student, who cannot afford to pay high fees then community college should be your choice. Whereas, if you have money (or you can afford to take a high student loan) and are looking for a rock-solid start to your career, then the university should be your choice. Whichever, you choose, make sure you are aware of the challenges that both educational institutions have to offer and the degree program that you want to get enrolled in. If you are satisfied with both, go ahead, and choose the one that best fits your needs!